Check out Kagi Media Pro Audio Documentaries and Educational Programs at:
Kagi Media Production and Publishing Services:
Kagi Media produces commercial, entertainment, corporate and instructional media. We handle concept development, writing, graphics, web / mobile programming, 3D, audio, video and film. We produce self-published and contracted media projects across industries and in any format. In addition to content development and content creation, we offer a full range of publishing services including manufacturing, distribution, construction, legal and accounting.
As a veteran of the film and production industry, kagimedia.com owner Jon Kagi provides services in all aspects of production including electrical lighting technician (ELT), rigging electrical lighting technician (RELT), Best Boy, Grip, Audio Technician and Set Construction.
We're always interested in new projects and new partnerships. If you have an idea or project you want to develop with us, be sure to let us know.
As a full-service multimedia company, we have available any and all audio and video production equipment and we can deploy crews worldwide - call us today!

Contact: phone: (208) 514-1470 · Skype: kagimedia · or email us direct at..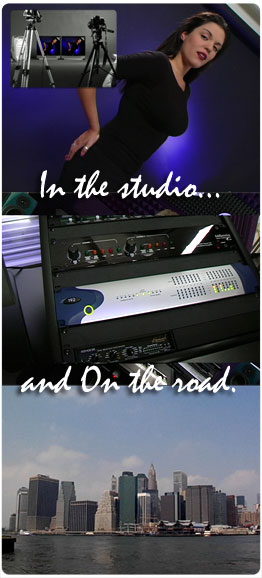 Production, Deployment and Administration:


media consultations
creation of digital assets
deployment across multiple platforms
a dedicated media partner

Go with the company that knows how to make multimedia work for you.

Client Feedback:

We would love to have you produce another BIG "Kagi" production.
- The Virtual Training Company
The Arkaos VJ movies are great ! Really Nice!
- Arkaos Interactive Visual Technologies
Congratulations! The video looks VERY good!
- Whirlwind, Inc.
The production quality of the DVD is right there.
- Drum Workshop, Inc.
Thanks for a well produced product.
- Sony Pictures Digital



Kagi Media Publishing:
In 2001 Kagi was the first company to release a long form Pro Tools instructional video - establishing themselves as as pioneers of the instructional media genre.

And today, Kagi Media continues to innovate with new documentaries and educational programs.

Recognized as a reliable production company that puts out exceptional work, Kagi is collaborating with leaders in the pro audio and video industries to bring new titles to market.

Check out Kagi Media Pro Audio Documentaries and Educational Programs at:

To all of you, from all of us at Kagi Media - Thank you and Happy Musica!