Production & Publishing Services:
Kagi Media produces commercial, entertainment, corporate & instructional media. From concept development to asset delivery, we are experts in writing, graphics, web / data / mobile programming, 3D, audio & video. We self-publish and engage in contracted projects across industries in all formats.

Kagi Media also engages in the development of clean technologies including EV, Solar and Renewables.

Kagi Media is founder Jonathan Kagi along with colleagues Jonas and Veronica all working in-house + with teams around the globe. We are always interested in new projects and new partnerships. If you have a project you want to discuss be sure to let us know – call us today!

Contact: Phone: ‪(208) 598-8306‬
or email us direct at:
Go with the company that knows how to make multimedia work for you.

Easy PayPal Payments (use Credit Card or PayPal Balance): Pay for Media Services

– Thank you!
Online Portfolio:
Creative Director / Project Management / Designer / Developer
The website you are on – kagimedia.com – and all the content showcased on the website is in-effect the online portfolio of Jonathan Kagi. He conceived & created all content and code on the website and the website itself. This portfolio page is a quick walk through of just a few of the skills that Jonathan is often called on to work with.
Data Visualization

We take your hard numbers – measurable criteria – research findings and let them come to life using the latest Data Visualization technologies.
UI / UX Design + UI Coding
Web Development
adobe photoshop, Illustrator, json, js, css, php, xml, magento, social, cloudfront/S3, wowza media server, java, html 5, jw player, subscriptions & one-off sales via multiple gateways.
This example is in two parts:
Photoshop UI
and the
Live UI

Photoshop UI
: This "pixel perfect" Photoshop UI has many layers, layers for each state of every section: Cart, Social, Video UI, Video Playlist, Table of Contents, Tabs, Buttons and Calls to Action. Jon conceived, designed and created every single element of this UI. Note the UX logic built-in to this design.
Live UI: The Live UI brings the Photoshop design to life. Take time to examine each section closely and you'll notice there is lots of logic built into the page. Huge amounts of information presented in a concise way on a well designed and well coded page.


Logo Design
Logo / Branding Design adobe photoshop, adobe illustrator, maya 3D
These examples are all graphic designs that were created in Adobe Illustrator. Thus they can be output to any medium, any size (billboard to micro) any format in Print, Web, Motion and 3D
Audio & Video Production
From Location Shooting to the Final Cut

Here we have one example showcasing every aspect of Media Acquisition & Post Production. Cinematography, Lighting, Dollies, Cranes, Location Audio and then Editing, Voice-overs, Titles, Color & Compression.


Summary of Skills

Creative Director – Project Management: Ability to crystallize the goal – the message – the drive – and effect the result through high attention to detail and open inclusive communications.
Designer: Passionate about practical style and design. Advanced skill level in most all creative programs. Performs well as assistant designer – designer – senior designer. Experienced in design for Motion – Web – Mobile – Print – Font – 3D.
UX/UI Design: Great ability to analyze workflow or user experience and devise + implement creative ways to optimize / improve conversions and outcomes.
Web / Mobile: Understands the workings of programs and connected technologies – e.g. SDKs, APIs, Scripts, Databases and Servers. Has learned that making things run right is a matter of effective communications among the team while going above and beyond in a personal capacity. Has great experience working with coders in the USA and around the world (China, Ukraine, Russia, Vietnam, EU and other). As a USA based provider – can assess the project and determine the best way to get the project done based on goals and budget. Excels in Spec Development, Project Communications and QA with understanding of PHP – SQL – JSON – JS – XML – CSS – HTML – JAVA – AWS – Google Drive – Magento – WordPress – Wowza – Media Players – eCommerce Gateways – iOS – Android.
Multimedia Production: Owns and is an expert in the operation of audio and video production tools.
– Video – Can conceive, script, storyboard, light and shoot any type of video. Versed in the use of video cranes, dollies and other creative production tools.
– Audio – Can write and produce radio ready music in any style as well as produce audio for video.

Writing: High creativity in writing copy, grant, social, technical and legal. Experience as Editor.

Computer Related: Proficient in Microsoft Office / Google Docs / Adobe CS / Apple Pro Applications / Avid Applications / Various 3D Applications. Ability to install, diagnose, repair hardware and software of cross-platform computer systems / servers.

Construction & Real Estate: In addition to being a seasoned Real Estate Developer, Jonathan Kagi is a Contractor with a degree in Construction Technology. Expert in all things involving Solar + EV & Tesla charging installations for commercial & residential real estate. Acquisition, Planning, Legal and Physical Installation.
There are many details that can be elaborated + other portfolio examples provided as needed.

Contact Jonathan Kagi directly via email or phone:
phone: ‪(208) 598-8306‬ · Skype: kagimedia · or email direct at:

Client Feedback: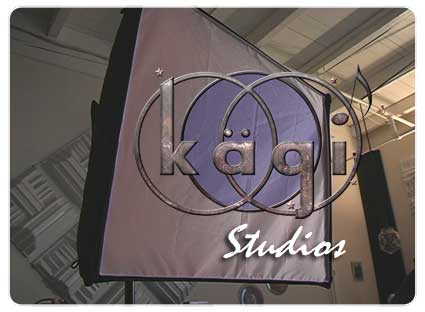 The Arkaos VJ movies are great ! Really Nice!
– Arkaos Interactive Visual Technologies
Congratulations! The video looks VERY good!
– Whirlwind, Inc.
The production quality of the movie is right there.
– Drum Workshop, Inc.
We'd love to have you produce another BIG "Kagi" production.
– The Virtual Training Company
Thanks for a well produced product.
– Sony Pictures Digital